I own a significant number of NINCO GT cars with the red plastic angle winder gear set. In my experience, these gears, although somewhat noisy, perform very well with one exception: eventually the pressure exerted on the plastic pinion by the tight friction fit on the motor shaft will cause it to crack, rendering the car undriveable.
The red plastic pinions have been unavailable for a number of years now. There was a suitable replacement in the NINCO #80249 ProRace V.03 pinion. But now, that pinion is also no longer manufactured and supplies have dried up.
So, you could replace the entire rear axle, but this would require a new spur gear, pinion, bushings and wheels. This can be relatively expensive and will require sanding down and cutting the original rear wheels to create inserts for the replacement wheels so that the fronts and rears will match. This is not a task for the casual slot car enthusiast.
Fortunately, a second alternative pinion is available that shows promise as a replacement. It is the Slot It PS12 6.5 mm brass 12z sidewinder / anglewinder pinion. The following photo shows the pinion installed as a replacement in the gear set of a NINCO Audi R8 GT3 with the newer plastic gear set. It has also been tested successfully with the older, thicker spur.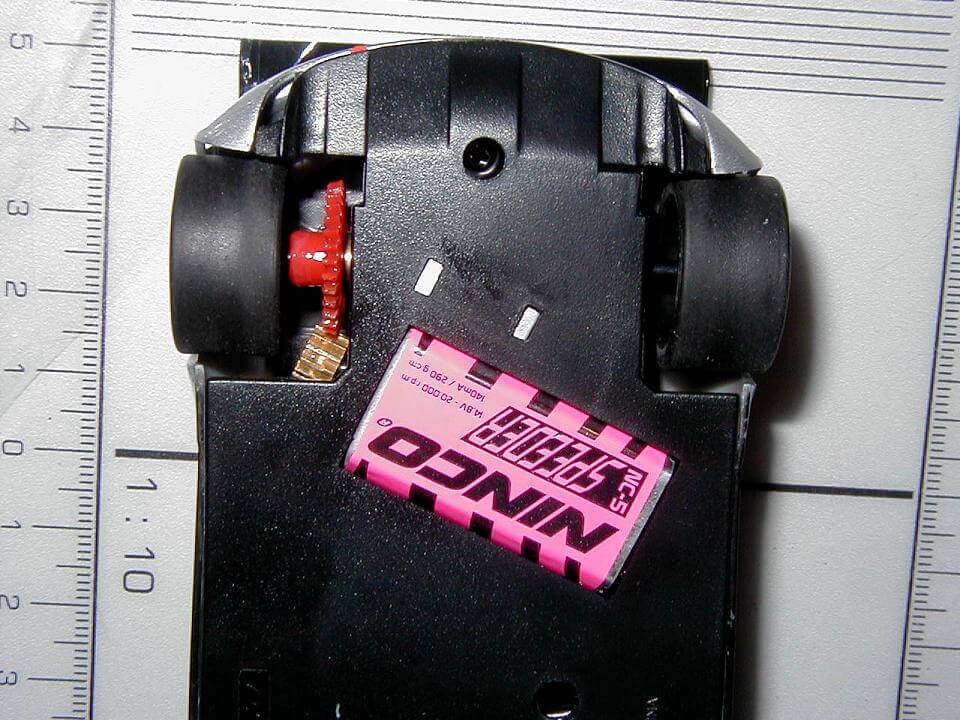 Optimum mesh can be achieved by fine movement of the pinion in and out on the motor shaft. The mesh should improve over time as the new gear combination is broken in.
Recent Posts
I wanted a Plymouth Barracuda 1/32 slot car way back when SCX released them (#42 and #48) a few y …

I own a significant number of NINCO GT cars with the red plastic angle winder gear set. In my exp …

I finally had a chance to launch the Klingon Bird of Prey and see how the Qualman Baffle performs …